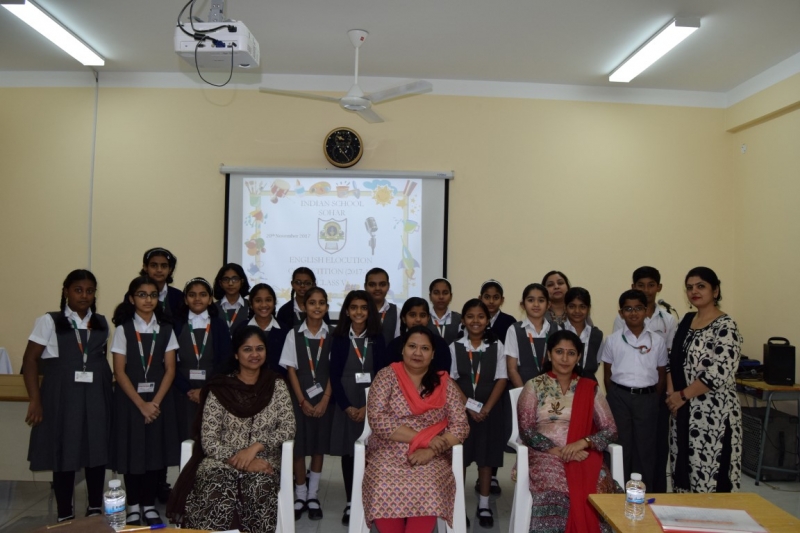 "Admiration comes easy to a person, who is endowed with the fine art of public speaking, who adorns common thoughts with the grace of elocution, and the elegancy of style"
English Elocution competition was held in Indian School Sohar on 20th November 2017. The students of class V participated with great enthusiasm and zeal. The event served as an ideal platform for facilitating an exchange of ideas among the student fraternity. The active participants mesmerized the student audience and the judges with their vibrant oratory skills. The competition witnessed a neck to neck struggle of dexterous articulation between participants.
Dhruvi Joshi of class V A, Diya Rajamohan of class V D, and Aditi Bhat of class V A bagged the first, second and third positions respectively. The judges appreciated the efforts of the participants.
For more photos Click here